A Beautiful website for a beautiful holiday home
The Client
Park Farm is a fabulous purpose built country home, nestled peacefully in the beautiful rolling countryside on the edge of the famous Cotswold market town of Stow-on-the-Wold.
Park Farm offers an ideal break for friends and family looking to make a perfect retreat from everyday life.
The Aim
Tigerfish and it's sister company Finnick Creative were delighted to be chosen to develop and complete the design for Park Farm's website and social media platforms pooling our skill sets in graphic design and digital marking. A proposal was produced outlining Park Farm's specific requirements and how the project was to be scheduled. Park Farm had multiple consultations to ensure all needs were met; from photoshoots to networking events.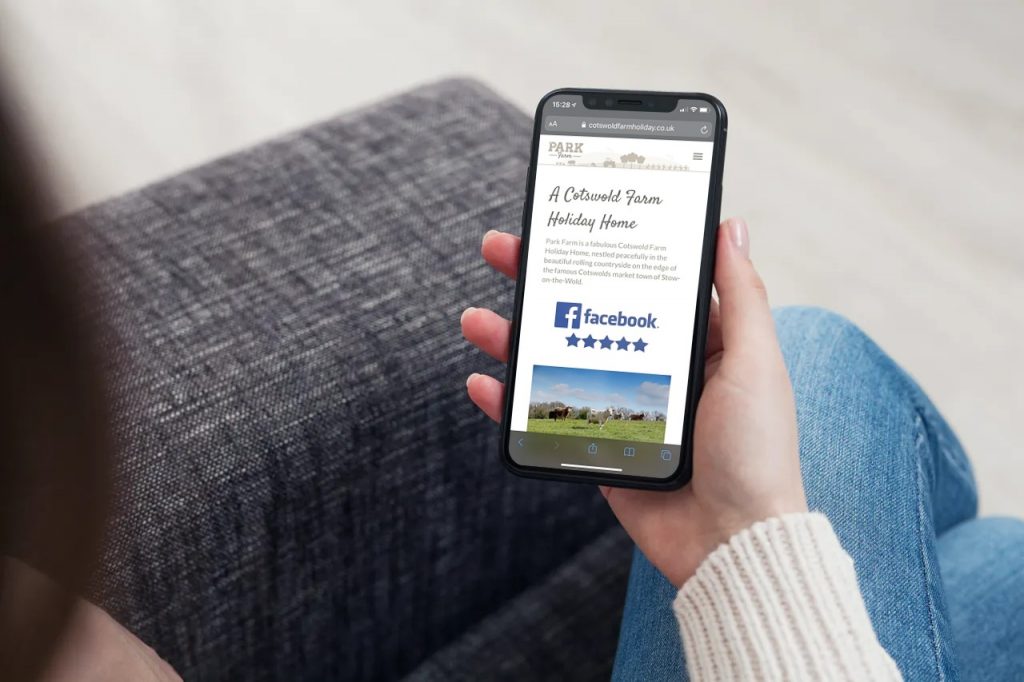 The Process
Park Farm's owner, Sally Gaden, initially contacted Finnick Group's in-house web design experts, Tigerfish, to build a slick new website capable of being able to be used on all digital platforms. It is always a thrill to be able to work with a business from the outset from brand conception through to completion as this product was certainly no different.
Tigerfish began work with Park Farm in May. After our proposal was accepted by the client, our in-house web design specialists began building an outstanding and aesthetically pleasing site incorporating e-commerce and blog posts at it's core which in turn helped to create the foundation for all online activities. With the initial set-up process, the designing of a logo was essential to provide a recognisable brand. 
Jake, Finnick Creative's senior designer, then took professional external and internal photographs of the property to be include on the website. New, regular content helps to build customer engagement and sales revenue which is where the rest of the Finnick Creative team came in, ensuring a continuous update of online content which positively benefits the promotion of search engine optimisation. Our social media experts also set up and managed multiple social media platforms to improve the brand's online presence.
The Finnick Creative team also worked alongside Sally to organise and promote Park Farm's Opening Event. This networking event invited local businesses and bloggers to the holiday home for an afternoon of complimentary drinks and nibbles. In return, the event's guests blogged and promoted Park Farm on their social media platforms. This event was a success, informing the local business network of Park Farm's opening and creating a positive relationship between the business owners and others in the surrounding areas.
The Results
Park Farm were delighted with their modern and professional website and through training provided by both teams, now manage and update blogs themselves, with Tigerfish always being ready and able to provide technical advice and support should the need ever arise.
All in all, an excellent example of teamwork between designers, printers and developers.
Finnick Creative and Tigerfish would like to take the opportunity to thank Sally and her family for being such a fantastic team to work with, it has been an absolute pleasure!
View Website