Hicks & Hides, provider of premium bespoke leather goods to people all over the world.
Having had a website produced for the company a few years prior, Hicks & Hides were looking to transform their site and their logo into a premium bespoke leather goods brand with consistent messaging and imagery throughout their marketing, whether it be digital or print.
The Client
Hicks & Hides is a leather based fashion company from Broadway in the Cotswolds. The Hicks & hides brand is the brainchild of fashion designer Bridie Garner (formerly Hicks) who incorporates the use of spent shotgun and rifle cartridges to create a uniquely country style. The brand has been featured many times in national and international magazines and is now sold broadly across Europe in retail stores as well as being available directly from the website.
The Task
Tigerfish and it's sister company Finnick Creative were approached by Bridie to create a new brand and website for Hicks & Hides with a premium country feel while focusing on a clean, easy to navigate interface in a bid to boost overall sales revenue. To do this we knew we would first need to focus on the design of the website while reviewing and researching the best functionality, plugins and UI to attach to the site in order to ensure that the user experience was straight forward, clear and easy to navigate.
To help increase the sales of the website we wanted to make sure there was a good base on the site for the Technical on-page SEO. This included making sure any technical aspect of SEO is covered and a default.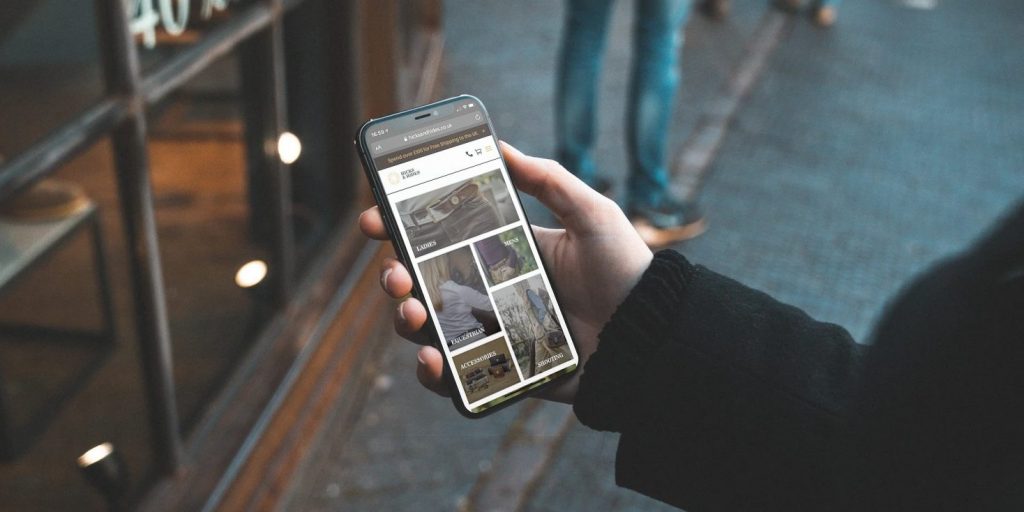 The Results
Since the website went live there has been a clear increase in sales for the website. The website has been effective in turning marketing efforts on social media and Advertisements into sales and Hicks & Hides has seen a large increase in sales year after year since the new websites' launch and now send their products to customers all around the world. Bridie was pleased with the branding and website and we continue to work with Bridie to this today.
View Website