It takes a super web agency to make a Super Hero website!
The Client
ADP Distribution Ltd are a company that offers their clients visual merchandise, manufacturing, project management and distribution services within the carpet industry. The company is run by the Birch family and have been in business since the early 2000s.
The Aim
ADP approached Tigerfish looking for a fun approach to their company and marketing. Having looked at many of their competitors, finding their websites unappealing and impersonal they wanted their website to better reflect their personalities by making the site fun and interesting allowing potential clients to easily pick them out in the crowd due to the unique nature of the content. Including a logo re-design and Comic book style superheroes for each service provided, we knew it certainly would be a fun project to be part of.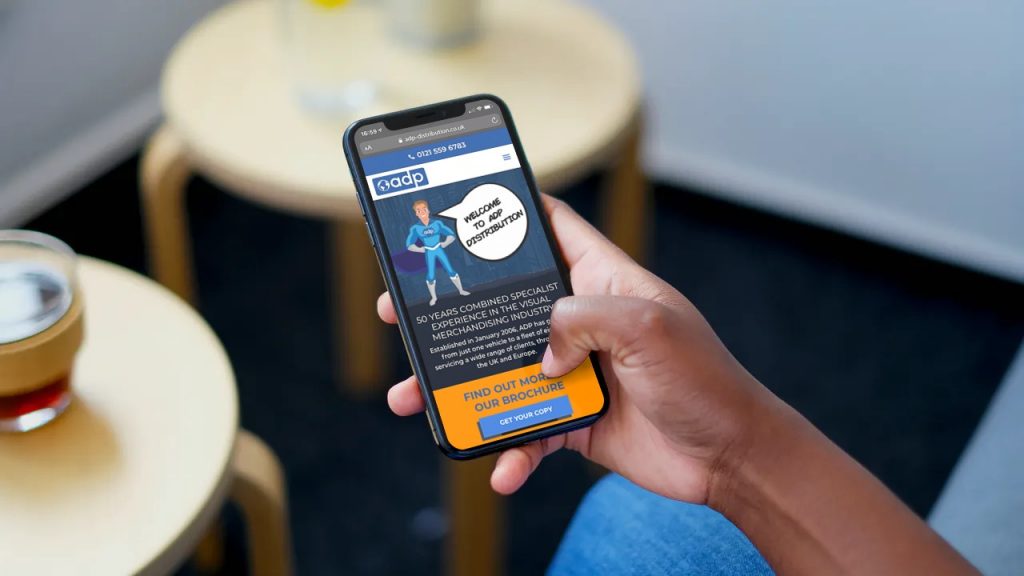 The Process
We began the process by focusing on the ADP Logo, the brief included the instruction to add a globe into the master head in order to highlight that they ship worldwide. Once approved we then turned our focus onto the Super Heros that would be used heavily going forward within their marketing. After a lot of illustration, the likes of Pick & Pac Man and Project Woman were born. Our final task was to approach the website functionality and styling. We wanted to keep the styling in-line with the Super Heros' theme whilst making sure the core foundations of a well-structured website remain present, ensuring that the information is easy to read and not lost amongst the striking visuals.
The Results
The finished product was unique and it was fun, a very informative, unique website with its own very special sauce. The Tigerfish team and the customer were overwhelmed with joy when viewing the final product for the first time. Seeing such a positive reaction is a wonderful reminder as to why we do what we do especially when the project is creative as this one.
View Website