Edit: Original post featured our old address so details have been updated to show our new home.
We are proud to announce that as of March 14th 2017 Tigerfish has joined the prestigious Finnick Group in our new home of Elmstone Hardwicke, Cheltenham.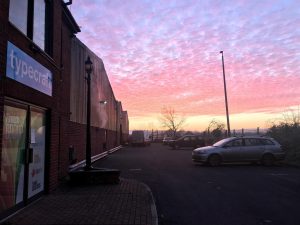 Tigefish are excited to join the group and work alongside digital & large format print company Typecraft and graphic design house FInnick Creative. Tigerfish are looking forward to collaborating with these companies and offering their clients great rates on Print and Graphic Design.
If you are looking to complete a web project please contact us through our get in touch page where you can find the latest details regarding our address and contact details.
Alternatively please use the details below to contact our team now:-
Address (Our New Home)
TigerFish
Finnick House
Longhill
Elmstone Hardwicke
Cheltenham
Gloucestershire
GL51 9TB
Support
Already a client of ours and looking for help? Please email [email protected] or call us on 01242 507 550