Finally…
It's the age long issue of being a web design agency; You are so busy satisfying your customer' requirements that you never have time to work on your own company's website. However, with a lot of hard work, planning and overtime we have been able to dedicate enough time over the past months to see the job through and we are delighted to finally present to you the new Tigerfish website 2.0.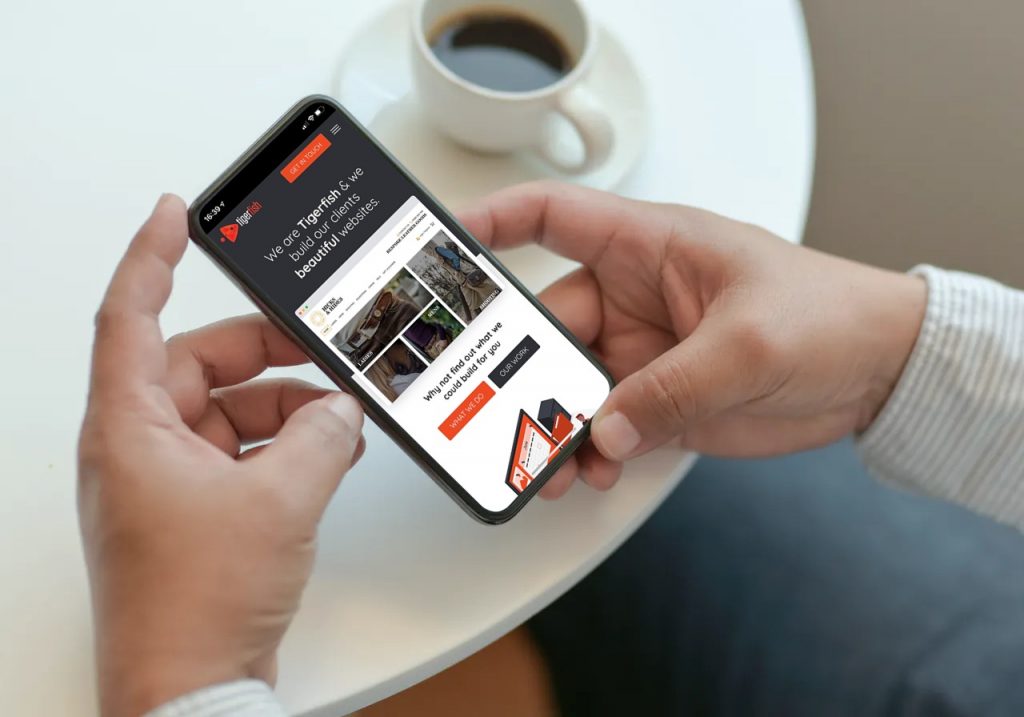 What's Changed in Tigerfish 2.0?
In a word – Everything! When creating the new website we went back to the drawing board, deciding it would be best to rebuild the site from scratch in order to eradicate any unnecessary bloat.
We have incorporated SVG imaging as much as possible to both reduce the sites load times and provide a better cross platform experience across all devices. We also worked hard on the page layout paying particular attention on how the flow of information is presented – not only in the ease of use of the website as a whole but also in ensuring that all information is easy to find.
What's new in Tigerfish 2.0?
The What we do page now shows all of the Tigerfish Services split clearly between eight main categories to further enhance ease of use. For example our previous pages advertising eCommerce and WordPress development are now under our Website Development page as moving forward we will choose the platform to use based on the websites requirements rather than having the platform decide what will be possible for the website to achieve.
We have also added pages for services we have always offered but not necessarily advertised as much, These include Branding & Graphics and Content Marketing. Not only are we able to design and develop stunning websites but we are able to off a complete package for all your digital marketing needs. From brand conception to email marketing campaigns and everything in between.
Will we hear more from Tigerfish?
You certainly will!
Moving forward we have acquired Jake St Roas who not only has 20 year's experience in design but will also be working on Marketing for the The Finnick Group companies to which Tigerfish belongs.
This will mean more social posts, more website articles and more importantly more Tigerfish!
We are also starting redevelopment work on other Finnick Group websites so stay tuned to see new sites across the group!
Okay i'm sold. How do I get in touch?
You can contact the Tigerfish team at any time using our Get In Touch form and one of our team will be in touch with you as soon as they possibly can.
We might specialise in creating digital content but that doesn't mean we only communicate via email and enquiry forms. We are a friendly bunch so if you would prefer to speak directly with a member of our team over the phone, we welcome your call. Feel free to call us anytime between 9am-5pm Monday-Friday on 01242 507 550.